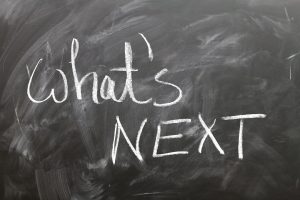 As Denver Senior Coalition members we have the privilege of hearing presentations on varying subjects in a wide variety of areas. We hear about things like photography, seniors and computers, cranial sacral therapy, Dementia, and the statistics on the projected shortage of care providers for our aging population. On Friday, September 13th we will hear from a panel of people regarding the expanding role of technology in Senior Care. This panel is limited to four and covers daily routines, balance training, heart emergencies and mobile medical help. No one panel can cover the huge subject of technology for Senior Care, but I hope the event sparks our coalition members to explore all the wonderful technological advances that are happening, this very moment, to help our patients, families and eventually ourselves.
With the growing popularity of aging in place, gerotechnology (as it is now coined) can help people live in their homes with added ease and safety. Gerotechnological devices should not be looked at as isolated solutions, but rather part of a comprehensive plan and as "Baby Boomers" age, there will be a new wave of "Seniors" who are much more advanced in technology than the 75+ age group that we have today. That means they will be able to work with several technological devices and interfaces to solve their needs. Additionally, the "Baby Boomers" will likely live longer than the "Senior" population today. So, like it or not, gerotechnology is here to stay.
Some technology, such as wearable devices, especially wrist safety devices, gained popularity in recent years. The wrist band concept was appealing largely because of the well-known Fitbit. Fibit was marketed well and held in a positive light, which made wrist safety devices more acceptable. Yet, the wrist safety devices had a very bumpy start because of the stigma associated with a white-haired woman saying, "I've fallen, and I can't get up!". This gave the impression that wrist safety devices were for old people, who had bad balance. When approached about safety devices, many said "I'm not ready for that yet." To the contrary, I have clients from age four to forty-four wearing our safety device because it is clear to most people today, that we live in an uncertain world. I believe that everyone in the United States will eventually wear a safety device.
As techno experts would have it, safety devices progressed to offer more than help at the touch of a button. Medication reminders were added, Caregiver apps were added, then familiar places and finally MD services … all at the touch of a wrist!
Now we have devices that can take biometric readings by blue-tooth and send the data to secure sites which enables caregivers to detect trends and abnormalities before they become problems. Doctors and nurses can "keep an eye on" their patients better than before.
Finally, Medicare and Medicaid have finally acknowledged the need for remote care monitoring and so have most Insurances. The landmark decision by The Centers for Medicare & Medicaid Services (CMS) to provide codes for Remote Patient Monitoring (RPM) and Chronic Care Management (CCM) set the trend for the future of technology in care. That is amazing!
Article submitted by Marybeth Van Horn, RN 
Master Care Partner
Electronic Caregiver
303-809-1134
Website: https://electroniccaregiver.com/
In the News: https://www.electroniccaregiver.com/ecg-in-the-press/
More about Marybeth Van Horn, RN
Marybeth Van Horn, RN has been a Registered Nurse since 1973. She is currently managing the nursing Division of ZIA Healthcare, a remote care management company. In addition, Marybeth is a Master Care Provider for Electronic Caregiver, a forerunner in Technological innovations, including the very first virtual caregiver, Addison. To contact Marybeth for a presentation at your office, call 303-809-1134.