Newsroom
Winter 2016
This issue covers cyber security, tips for staying safe with mobile networks and a highlight of the senior-oriented radio show out of Chicago and most appropriate Fall Prevention Resources that businesses can use in the community. Explore the links below and we hope this information is useful.
Be sure to check out our national eNewsletter, "The Prepared Senior" on www.SeniorsResourceGuide.com and if you serve seniors, consider having an online program with us. And submit your events!
Happy Networking!
Regards, Karin Hall and the SRG Team
Seniors Resource Guide's Senior Business Connection
www.SeniorsResourceGuide.com– Find senior resources, news & events
www.SeniorsEGuide.com – Educational Questions to Ask
www.GoToSRG.com – Compatible with web-enabled Mobile
www.SeniorBusinessConnection.com – Networking and Media Resources
Marketing Snippets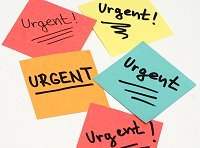 Our eNewsletters can provide you with marketing ideas. Browse the eNewsletters and calendars to get ideas for an event series for your group in 2016. Seniors and their adult children are very interested in computer technology. Consider partnering with IT people in your community or reach out to local libraries that have computer resources to help sponsor computer literacy training for older adults.
Cyber Security Awareness
While the Internet gives us many freedoms; it is also an environment that requires awareness and caution. Below are resources developed by the U.S. Department of Homeland Security to help you and your clients stay cyber safe. October is National Cyber Security Awareness Month however, cyber security is something to be aware of year round.
Note that you can download the pdf resources from Homeland Security and share them with your clients and staff. Consider designing some events for the community about cyber security.
The program from U.S. Department of Homeland Security is called, Stop. Think. Connect. Toolkit
- Learn More

There are specific toolkit resources for older adults – here are some examples:
Protect yourself, your family, and your devices with tips and resources from the National Cyber Security Alliance. – Click Here
Learn about the common fraud schemes aimed at older Americans from the Federal Bureau of Investigation (FBI). – Click Here
Avoid scams, protect your identity, and secure your computer with tips from the Federal Trade Commission's (FTC) OnGuard Online. – Click Here
Find the Stop.Think.Connect. Older American Resources pdf resources on this page. You can download them and give them to clients, also post them on your website and link to the resources from your website. Spread the word to be safe online.
– Click Here
Learn more about the U.S. Department of Homeland Security through their website.
Website: www.dhs.gov
Top Tips to Stay Safe Online from U.S. Department of Homeland Security
The U.S. Department of Homeland Security has put together a list of tips for staying safe online at home and while traveling. Probably one of the most important tips is to set strong passwords. Here is the list of tips:
Set strong passwords
Make your passwords complex by using a combination of numbers, symbols, and letters (upper and lower case).
Think before you connect
Before you connect to any public wireless hotspot – like in an airport, hotel, train/bus station or café – be sure to confirm the name of the network and login procedures with appropriate staff to ensure that the network is legitimate. Anyone can set up a network and give it any name they want: even if a network is named after your hotel, it may have been set up by a hacker, so check with hotel staff to be sure. Don't conduct sensitive activities, such as online shopping or banking, using a public wireless network.
Keep software updated
Running the most recent versions of your mobile operating system, security software, apps and Web browsers is among the best defenses against online threats.
Lock your device when you're not using it
Even if you only step away for a few minutes, it's enough time for someone else to steal, copy, or destroy your information.
Disconnect your device from the Internet when you aren't using it
The likelihood that attackers or viruses scanning the network for available devices will target you becomes much higher if your device is always connected.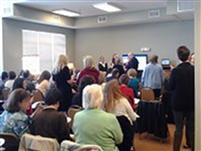 Event Marketing 101
Are you participating in events and promoting them to the community with other media and on your website? Visit our event Calendar page and click around to different cities and get ideas for event promotions – Click Here
Other Media – Have you tried Radio?
Just want to share a reminder about radio as a media strategy. We are particularly impressed with a senior-oriented show out of Chicago that features Sue-Z-Zawacki. Her AM560 show on Sunday mornings at 9:00AM is called Aging Info Radio and is advertised as for, "boomers and seniors aging, but NOT growing old." Sue features a variety of resources and interviews online. We (www.SeniorsResourceGuide.com) list her ongoing shows in our Google Calendars – check out the Chicago Seniors Resource Guide Calendar – look at the Sunday listings – Click Here
Two 'take-aways' from this … if you sign up for a radio show promotion be sure to talk about it on your website such as add it to your event calendar. And if you are interested in radio as a media strategy start googling senior radio shows with your city plus ask around.
And keep up the great work Sue-Z-Zawacki! Learn more about Sue and her show on her website.
Website: aginginforadio.com
Fall Prevention Programs from NCOA
The National Council on Aging (NCOA) offers training materials, resources, educational materials and partnerships with companies and organizations serving older adults. They have developed an educational website with many resources on many topics, one of which is resources to help with preventing falls. Explore their website but in particular the, "Falls Prevention Program," to learn more. You will find links to groups such as:
Website: www.ncoa.org
More Fall Prevention Resources from the CDC's STEADI Program
Researchers at CDC's Injury Center have created a tool kit for health care providers who treat older adults who are at risk of falling or who may have fallen in the past. CDC's STEADI (Stopping Elderly Accidents, Deaths, & Injuries) Tool Kit is based on a simple algorithm (adapted from the American and British Geriatric Societies' Clinical Practice Guideline). It includes basic information about falls, case studies, conversation starters, and standardized gait and balance assessment tests (with instructional videos). In addition, there are educational handouts about fall prevention specifically designed for patients and their friends and family.
Website: www.cdc.gov/steadi
Marketing Resource – Have an Online Listing with Seniors Resource Guide
We are now offering programs that are billed as monthly credit card subscriptions. Here are some details …
View our New Online Services Flyer – CLICK HERE
Explore our website and send us an email with your questions or call us!