Business Insurance Specialists
A Business Profile
Services: Whether your business is large or small, our team approach can provide solutions for ALL your insurance needs. As independent brokers, we represent you, the client, and not the insurance companies. We are also an advocate for you when you need one in dealing with claims, rate increases, policy changes, and more. We will shop your coverage needs with a large variety of companies and recommend the best options for you in the areas of Life, Health, Property and Casualty insurance.
Details: Licensed to serve Colorado, California, Texas, Arizona, Nevada, Wyoming, New Mexico, Idaho, Michigan
Tel: 303-619-7562
Website: www.businessinsurancespecialists.net
Business Insurance Specialists (BIS)
For ALL Your Business and Personal Insurance Needs
Business Insurance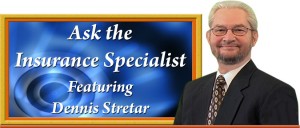 We offer business insurance from leading companies and will recommend the best options available in the areas of; General Liability, Errors & Omissions, Commercial Auto, Umbrella Liability and Directors & Officers Insurance as well as Workers Compensation and Surety & Fidelity Bonds. Visit our Health Insurance page for information on group and individual health insurance. Learn more about:
Individual & Family Insurance
Your home and autos are large investments and need to be protected against losses. We offer home and auto insurance from major national insurance companies.
Health Insurance
We offer group and individual health insurance plans from all the major medical insurance companies licensed here in Colorado. We also offer supplemental health products to include Accident and Critical Illness, Short-term Disability, Long-term Care, Medicare, Dental and Vision insurance.
Payroll & Human Resource Management Services
We are pleased to announce a collaborative partnership with PayChoice to offer payroll services and human resource management for small and medium sized companies. The driving trend today is for employee administrative services to be fully integrated for your convenience. PayChoice is able to provide seamless integration of census data for your employees, thereby reducing time needed for keying data, audits, and administrative tasks. You now have an easy way to integrate your payroll, human resources, group health, and workers comp insurance data. Until recently, this type of complete integration was available only for large corporations. Now it's available for small business owners as well.
Visit our website and blog Ask the Insurance Specialist for information on topics of interest that cover a wide variety of insurance related issues.
More about Dennis Stretar at Business Insurance Specialists
Dennis Stretar
Tel: 303-619-7562
Website: www.businessinsurancespecialists.net

With over 30 years' experience providing products and services to the business community, I understand the varied needs of companies of all types and sizes. I have worked directly with companies in the fields of Computers & Electronics, Aircraft, Aerospace, Defense, Multimedia & Social Media, Education, and Life Sciences. As business liability issues and group health coverage continue to evolve in the new global marketplace, my expertise will help companies stay current with today's changing business insurance needs. I also provide individual and family insurance of all types. Licensed in Life, Health, Property, and Casualty insurance, I can help with ALL your insurance needs.
Details: Licensed to serve Colorado, California, Texas, Arizona, Nevada, Wyoming, New Mexico, Idaho, Michigan