Meridian HSN Telehealth for EMPLOYERS
Business Solution to Save Time, Money & Provide Peace-of-Mind
To learn more, please contact Meridian HSN Telehealth
1-800-994-1143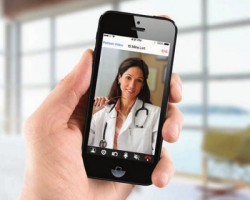 Meridian HSN Telehealth enables patients to select their doctor for immediate video visits unlike any other telehealth vendor and is available to all employees and their immediate households!
About Meridian HSN Telehealth
Meridian HSN Telehealth combines best-in-class telehealth technology with 24x7x365 clinical services. The result is an exceptional consumer experience. Patients connect for live video visits with physician of their choice right from their mobile phone, tablet, computer or worksite kiosk. Offering telehealth to employees can help reduce medical spend, save employees time, and improve their access to care. Employees will love it.
Online Care Group, a national medical practice dedicated to video-based telehealth, provides staff coverage by primary care doctors and registered dieticians 24 hours a day, 365 days a year. So if it's mid-day or midnight, employees can get the care they need, right away.
To learn more, please contact Meridian HSN Telehealth

1-800-994-1143
NOTE: Telehealth Plans are not qualified health insurance plans. They are not intended to replace or meet federal or state guidelines as full healthcare insurance plans.